Hello all, here is what I've been liking for the month of March. This is my first monthly favourites, and I hope to keep it going as a series!
Movies
Logan
We went and saw Logan in the theatres the weekend it came out. I had high hopes as reviews were looking good. I'm a fan of the first two X-Men movies, but I do feel like they've run their course, especially with the Wolverine spin-offs. But this one was different. I was tense for a lot of it, and I got sucked into the story line. The acting by Jackman, Stewart and newcomer Keen was amazing. The action sequences were a blast, basically I loved it. This is by far the best X-men movie, maybe even in the cinematic marvel universe. Go see it if  you get a chance.
Your Name
Okay, so I saw this at the end of February, but I really enjoyed this movie. It's about a girl and guy in high school who bodyswap. That's all I'm going to leave it at, it was funny, touching, and had such beautiful cinematography, especially for an animation. It also had one hell of a plot twist.
Music
Stay by Zedd ft. Alessia Cara
I love Alessia Cara's voice, and I'm a sucker for dance and electronic tunes. They're just so catchy. I was bound to enjoy this song. I've had it on repeat for the last couple of weeks. Have a listen if you haven't.
Liability – Lorde
I'm a big fan of Lorde. I also love her voice, and I listened to Pure Heroine a lot. I'm so glad she's back, and this song is amazing. It's a simple piano ballad with a kind of heartbreaking message. If you'd rather listen to a upbeat tune by Lorde, then check out Green Light. I love both, but Liability is just that little bit more special.
Books
The Martian by Andy Weir
I saw The Martian along with many others in 2015. Also, I didn't know it was based on a book until a few months ago, oops. So I found a copy and had a read. I really enjoyed the chapters from Mark's point of view. It's pretty much like reading a blog, except cooler, cause he's talking about being on another planet. Mark also has a wicked sense of humour. The entries will be his detailed calculations and experiments on how to survive on Mars, and the next is about how it doesn't make sense that Aquaman can control whales when they're actually a mammal. I definitely recommend you give it a read.
Games
Overcooked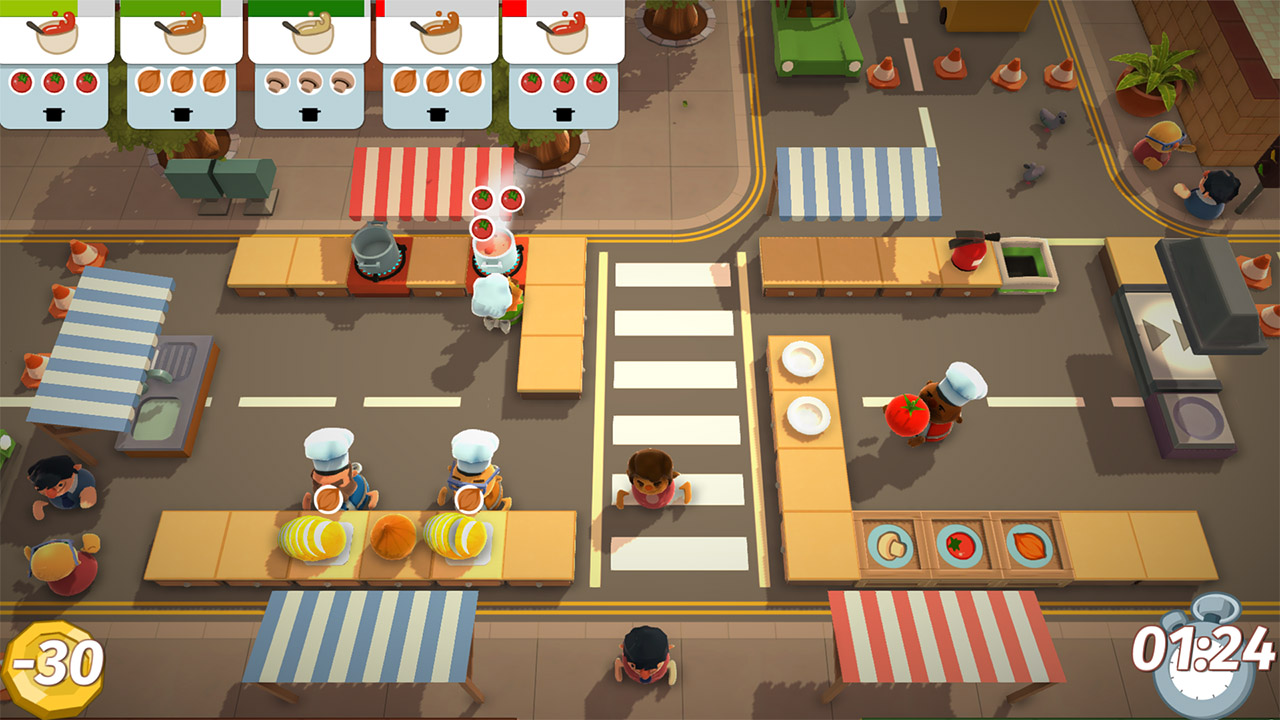 This is by far, one of the most fun co-op games I've ever played. Rory and I often look for games we can play together, as an alternative to watching a movie or tv show together. It gets stressful, and working together is absolutely key! After a while, we had it down to a science what each person had to do. We would be playing in silence except for calling out orders to each other, just like real chefs..?
Little Inferno
So this is an old game, but I love replaying it. Basically it's a physics engine game. You burn things, in your little fireplace. The fire mechanics are so much fun and I can literally play it for hours, searching for the combinations, and just for the satisfaction of watching the little items burn down. I won't give away the storyline, but it's very cute, and the animation style is adorable.
Something New
I have been aiming to try something new every month. Even if it's something little, I'd love to get new experiences!
This month, I went snorkelling for the first time (in Fiji no less!). I had a hard time at first, cause I kept trying to breathe through my nose which didn't work for obvious reasons. But after 20 minutes of t hat, I got the hang of it and loved looking through the reefs at all kinds of fish and plants! I would love to do it again!
What are some of your favourite recommendations from March? I'd love to know!
Angela.