Hey guys, guess who woke up to see that she had over 200 followers!  203, as I write this actually.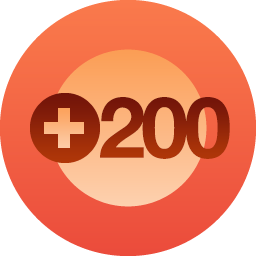 Yesterday, I hit 50 posts, and overnight, we hit the big 200! Thank you everyone for reading my blogs and rambles! They seem to get more rambly as time goes on, and I just go with it. Don't get me wrong, I still put a lot of time into writing my posts, and thinking of ideas. When I write though, I let my finger just do their own thing and see what my brain comes up with. This brings me to today's post! Letters to my past self.
I have always liked this idea, I know my past selves have as well. I always wanted to do a time capsule of sorts but never got around to it (thanks past Angela). So for today's blog, I'm going to write letters from where I am now, to myself in different parts of my life.
Dear 5-year-old Angela,
Don't worry so much that you say R as W. I know some of the other kids tease you, and that really bothered you, but sometimes kids just suck. You get the hang of it eventually. Also, you had a great work ethic for someone so young, you love to learn new things and you weren't afraid to ask for help if you didn't understand something. You also graduated top of your class, which I haven't done since, so maybe this letter should be the other way around. One last thing, don't start with the prank calling thing, okay? It may be funny to you, but I've since been on the other end, and it is not cool.
Dear 10-year-old Angela,
Growing up and being with Jo and Andrew everyday was amazing. I will say though, you and Jo could ease up on the teasing of Andrew. Just a tad. We would always mess around together during dinner, on the weekends, and especially when we were meant to be asleep. Also, cherish that time, because nowadays, we don't see each other that much. On a more serious note, I know that we also get our first real experience with bullying. Nothing major, but it was constant. You handled it right. I know that we think maybe we should have not said anything, because some thought you were overreacting. But you did good, you confided to close friends (and your sister), who encouraged you to tell a teacher you trusted, and luckily, the situation got better.
Dear 15-Year-Old Angela,
At this point, we began to embrace our weirdness. It really came out and took the spotlight around family and friends. We were considered unusually quiet and serious at school, and then loud at home. That's totally fine by the way. We developed a love for shirts with random sayings on them. We discovered we now had to wear glasses every damn day because we always had to squint to read the board. We made lots of friends at school and had a fixed group that made us really look forward to certain classes. We are still friends with some of these people today. We also experienced loss for the first time when one of our best friends passed away. There was a lot to handle that year, but you pulled through. You're stronger than you think, you weirdo. Don't doubt everything you do all the time. It's exhausting. You're also very lucky to have an amazing support system through your school, friends and family. Use it more 🙂
Dear 20-year-old Angela,
Hello from five years in the future. Guess what? That guy you just started dating a few weeks earlier, well…he's your husband now. You guys are married. I'm sure you're thrilled, cause we really like him. We had no idea he liked us back so luckily he eventually made the first move because romance and flirting is not our forte. I would also like to say that I appreciate the effort you would make to dress up. All the not -so-subtle people watching we would do at uni gave us ideas of how to dress nicer than previously and you didn't do too bad. We finally got into dresses and skirts, and they are incredibly fun to wear, but not always practical. Also, I like that you're more confident than before. We can initiate conversations (if we really have to), we can do chit chat, we learn how to deal with setbacks and how to come back from them. On that serious note though, there will be a few periods of university where you feel overwhelmed. Break it down into manageable pieces and keep going. You pass everything in the end. You graduate and get your degree. You eventually go back and do a one-year graduate course and pass that as well (finishing with a A- overall, which is very impressive for us!).
There we have it! I love looking back on my life, especially thinking about how much I've done, where I've been in these past 25 years. Frankly, I'm excited to see what'll happen over the next 25 (and also anxious because then I'll be 50!). If you read this and could relate to any parts, then I hope this helped you. It's hard to think in the moment, but you have more strength and confidence than you initially think. It's just hard to reach sometimes. Anyway, ramble over. Thanks for taking the time to read this, and thank you for helping my little blog reach another milestone 😀
Angela.