Hello! I just saw a notification which says I've reached 1337 likes. That seems like an odd number for WordPress to mention, but oh well. Thank you for continuing to like my posts!!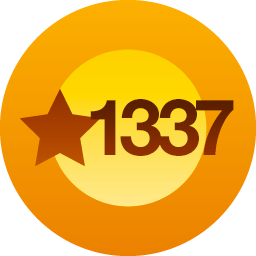 First things first, this award was created by Liv, over at The Cramm. I was nominated by the lovely Azra, over at Simple Serenity. She primarily blogs about beauty, lifestyle and all things pretty 🙂 She is also a lovely person, so go check her out.
Rules
1. Include a little bit about who created this award (with a link) and mention the person the who nominated you
2. Share 3 things that motivate you to blog and share 3 people that motivate you to blog as well
3. Share one thing you hope to do that will improve the world
4. Answer your challenge question
5. Nominate your choice of bloggers and give them a challenge question
What Motivates Me to Blog
Stories. I originally started this blog as a way to store my memories and experiences, mostly about travel. Once I started writing though, I couldn't stop, and now I write about practically anything. As my little blog grew, I felt more compelled to start writing a little more personally, sharing little tidbits of info about myself.
Challenge. I've only been going for a month and a bit, but I love the challenge of posting something new everyday. I love the Weekly Photo Challenge, and coming up with my own interpretation each week. I love the tags and awards I've been lucky to take part in.
Happy. Basically, since starting this, it has become my passion project. I love coming onto this site and seeing what's happening. It makes me happy, so why wouldn't I keep going? 🙂
People that Motivate Me to Blog
Myself. The biggest driving force behind my blog is me. It's the first thing I do in the morning, and the last thing I do before bed. It's so much fun and slightly addicting!
Community. You guys are a big reason why I have stuck with blogging. I've tried before, but I never really connected with the community. It's different here. I love coming on and reading what blogs you guys have posted. Which in turn motivates me more to write my own posts. It's a vicious cycle, kidding 😛
Rory. My husband (I'm still not used to calling him that). Our little life that we've made together motivates me to write more things. Even though, he sometimes asks me to stop, cause it's getting close to 11pm, and we have work tomorrow and have to get up at 6, but I want to finish reading this one post..He stops my addictive side from taking over too much, for which I am thankful!
One Thing…
The one thing that I hope will improve the world, is acceptance. If people could be more accepting of others in general, rather than being so closed-minded, or set in their old ways of thinking…we could make some real progress with improving the world.
Challenge Question
My challenge question from Azra: What is your best quality that people notice immediately when they meet you?
Ooh, I've actually gotten better at first impressions I like to think. Before, I used to be pretty quiet, so when people met me, they didn't know what to think. Now, I've gotten a bit louder and a lot more positive. So the best quality that people immediately notice, is positivity 🙂 (I hope lol)
Nominations
Okay, so here's my challenge question: What is the best advice you've ever been given?
This time for nominations, I would like to nominate a mix of old and new people I follow! Feel no obligation to take part in this, only do if you want 😀
This award led to some long thinking silences. I think out of the ones I've done, this took the longest to write! Like Azra, I will also say that I try to do each award only once, as I like to keep my blog as random as possible 😛
Anyway as I reach the end, I will leave a list of my previous awards/tags if you are interested in checking them out.
Angela.