A was for Avatar: The Last Airbender, B was for Brooklyn Nine-Nine here comes C.
C is for Community
As I mentioned in B, I have a soft spot for sitcoms and comedies. Community is one of the smartest and weirdest comedies I have ever watched. The show also has an astounding amount of pop culture references.
Here comes the basics of the show. Community is set in a community college, called Greendale. The 'lead' character, Jeffrey Winger, has been a successful lawyer, until it comes to light that he faked his degree and now he needs to legitimize his degree, by going through community college. He has a thing for Britta Perry, a social activist type who begins a domino effect of inviting others to the study group Jeff set up to try get with her. By halfway through the first season, the show finds it's stride and pretty much every episode is golden!
While some comedies may have the occasional 'wacky' episodes and mostly normal, Community is the opposite. They had a zombie episode, a 'bottle' episode, a stop-motion episode, a Dungeon and Dragons episode and a paintball episode. And all these were only in one season. On top of that, they have also done a musical episode, a multiple timeline episode, an 8-bit video game episode, a Law and Order episode…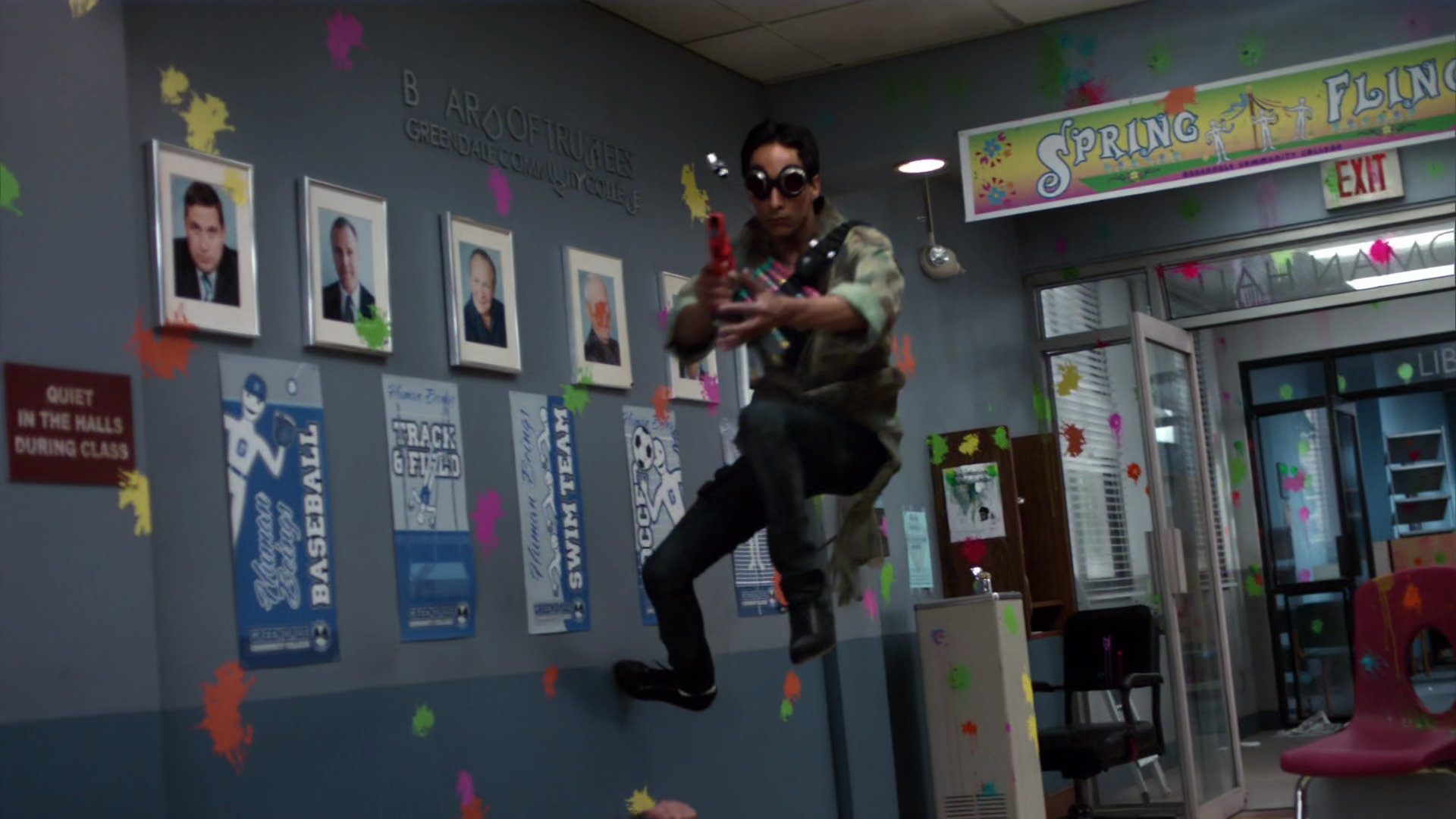 This show is insane in the best possible way. Even if you don't watch the whole show, some of these episodes can be watched on their own. Like always, lets look at some quotes.
Let's have a look at the characters. As an ensemble show, there's a lot. I'll stick with the main recurring ones.
Jeffrey "Jeff" Winger
Charming and good at the talking thing. Also, very arrogant and cynical. As time goes on, he lets his guard down and we start to find out why he is the way he is. You can always rely on him to take the easy way out, and talk people out of or into anything. He's played by Joel McHale.
Britta Perry
Britta always has a cause, no matter how little or big. She has been around the world a fair bit and considers herself well-versed in the world. She hides her share of insecurities though. She is a proud cat-owner, and often doesn't know when to back down. She's played by Gillian Jacobs.
Annie Edison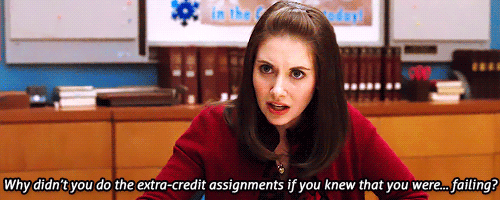 Annie is a perfectionist, smart and driven. Sometimes too driven. She has snapped on occasion. Nothing is more important than her grades and work. She is also a hopeless romantic and starts off a little naive. She's played by Alison Brie.
Abed Nadir
Abed lacks a little in social skills…and emotional skills. Everything he learnt is from either the movies or television. You can always rely on him for a pop culture reference that you or may not understand. His BFF becomes Troy Barnes. He's played by Danny Pudi.
Troy Barnes
The polar opposite of Abed. He feels all the things. He starts off as a typical jock, but becomes a proud nerd. Happily spending time watching tv/movies and playing video games with Abed. He is a sweetheart, and is universally loved. He's played by Donald Glover.
Shirley Bennett
Devoted mother, divoree, and religious. Shirley can be a bit judgemental at times, but she is also very loyal to the study group. She loves baking and will often say "Oh, that's nice!". She is lovely and kind, but do not push her, cause she can be scary. Shirley is played by Yvette Nicole Brown.
Pierce Hawthorne
Pierce has been in this college for over a decade. He's a little bit lost, but finds a place in the study group. A place that he loses a couple of times due to this old-fashioned views. He has helped out his study mates many times, but he can be a bit of a dick at times though. I have conflicting feelings about Pierce sometimes. He's played by Chevy Chase.
Benjamin Chang
Chang is hard to explain. In the first season, he's the Spanish teacher. In the second, he's a student. In the third, he's a security guard. He's always there though. He's sort of crazy, can explode in anger, and is often very rude. But he's just so damn funny. He also constantly makes puns using his name. Chang is played by Ken Jeong.
Craig "The Dean" Pelton
Another character who loves to make puns with their name. Craig is the dean of Greendale. He is very proud of this, and does his best to make the school the best it can be. He also loves to dress up for no apparent reason. The Dean becomes more of a main character as the seasons go on.
Bonus: Professor Ian Duncan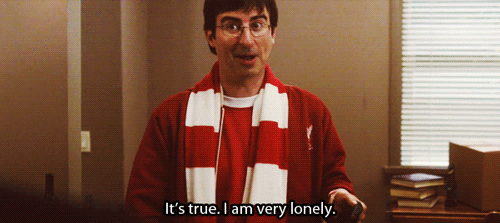 Technically not a main character, as his character often disappears with no explanation. He is the psychology professor, and has a lot of issues. He drinks a lot, and is not above blackmail. He is also very British and prone to delivering great lines that are very quotable. As a fan of John Oliver (I love Last Week Tonight), I love this character even more.
That's it for Community! This show is amazing, I didn't like Season 4 or Season 6 however. A lot of core characters leave during the later seasons, and it's not quite the same. It's definitely worth a watch though, even if just to check out their themed episodes.
Some of my other choices for C were Chuck and Cowboy Bebop. I will post D on Friday.
Stay tuned!
Angela.