Hallo! Welcome to Day 5 of the 30 Day Blogging Challenge that I am doing with Maggie and Cheila. Because of timezones, I am now onto Day 5 after reading their Day 4 entries!
Day 5 is all about Growing Up.
I feel like this could be interpreted in many ways. You could take it to mean growing up, as in literally growing from baby to adult. Or in terms of life lessons, and learning those essential life skills and lessons that shape you into the you right now. To stop myself from becoming too philosophical, let's go with just growing up from baby to adult.
I've done a few posts of my life and past, so let's try do a summary.
1991
I was born…at home on the living room floor. As my Dad is so fond of telling this story, I was a homebirth.
1992-1995
I can't remember much at this point. Dad, Mum, Jo and I lived in a teeny flat. We didn't have much money I don't think, especially as Mum had to stay home looking after us two. Dad worked at a factory, and as the car often needed fixing, we relied on public transport a lot. We were a regular working class family pretty much. I don't actually remember any of this, I just remember them telling us about it.
1996-1999
The biggest change for us. We moved to the Philippines. I have the vaguest memories of my time there. I remember it being warm. I remember that we lived in two different flats in Manila City. I remember this huge mall we would visit after church. I remember that once Jo and I went next door to hang out with our friends and scared the crap out of my parents as we didn't actually tell them what we were doing. Dad decided to check as he knew we liked to hang out with them. We were happy, I loved hanging out with my cool older sister. In 1998, Andrew came along. I remember really wanting a little sister, and was disappointed that I got a brother. I loved having a little cute baby around though.
2000-2002
Back to NZ, and a new school. I was very quiet and nervous in this new setting. I worked hard and was considered very clever, but should talk more in class. Home was still a haven, but socially, school was hard. It took me a while to find a group of friends. During this time, I was in the sort of same circle of friends with my sister, who was in the year above me. As 10 year old girls do, some drama came out, and with dramatic arguments, we'd stop being friends and then make up the next day. Because of this, me and a few others in the group drifted out, and formed a new, tiny group. We were happy to play tag and Pokemon together, and there was little drama. I also had to wear glasses I discovered and got teased a lot. I remember wandering off somewhere to hide and cry at one point, my friends found me and told me hedgehog jokes until I felt better.
2003-2004
Ah, middle school years. During this time, I got forced to do 'plays' as activities to retell a story we read or something silly about that. Teachers, don't force really quiet kids to get up in front of the whole class and act something out. They won't do it well, and they may cry. Other than that, my friends group slowly grew to include another one or two awesome people. I still did well in school, got along well with my family, and started attending youth groups at my church.
2005-2009
High school! Again, I was very, very quiet and studious. Years 9 and 10, I was considered the 'smart' one (a.k.a. nerd) by my fellow classmates. I once told a teacher that I had finished reading the book assigned to us the night before, and she then told the whole class and said that they should all look up to me and should also finish the book quickly. I learnt then, not to tell that particular teacher much about any kind of homework as a lot of the class turned on me. My small group of friends turned fairly big, and we spent our lunch talking about Lost, and being weird and loud. In Year 11, one of my best friends, who had been suffering on and off from cancer, had a relapse. It got worse, and she passed away in October 2007. That was my first real experience with having someone close to me pass away. She had been one of my closest friends since I returned from the Philippines and, she also lived down the road from me. My last hospital visit with her almost broke my heart, I hated seeing her hurting so much. I was devastated, but I also felt relieved that my friend wasn't suffering anymore. The strangest thing from this, was that I learnt that life keeps moving. After a few days, school went back to kind of being normal. I felt guilty every time I had fun with my friends again, because shouldn't I stay sad? Grief is a disorienting emotion. My family supported me, and my friends and I supported each other. As time went on, my friends and I drifted and we split off into many groups again. Sometimes, I had lunch on my own and just preferred to read. In my last year of high school, I had a new small group of friends, made up of people all younger than me, funnily enough. I also got my first job, got my driver's license, and got accepted into uni!
To end on a lighter note, I never tidied up my room to my mother's chagrin. I still don't really tidy up my room. You know how some people make their beds in the morning? I don't think I've ever done that in my life…Guess I'll never grow in that respect (lol).
I think I will end this post here. Mostly cause I've rambled a lot, and ending it in 2009 means I'm now 18 and technically an adult. Which is hilarious, cause what 18 year old feels like a real adult? I sure didn't, I still don't really now at  25. I've still continued to grow since 2009, and I feel like I'll never stop growing and learning. But I hope you guys enjoyed Day 5! I'm looking forward to reading Maggie and Cheila's post about this prompt.
Random sidenote: I just got the notification from WordPress saying Happy Anniversary. I created this blog a year ago. But I totally forgot about it. Until I decided to try create a blog on WordPress again, and it said I already had one. So I don't quite count this anniversary. I'll reuse this notification again next March, when I've really been blogging for a year 🙂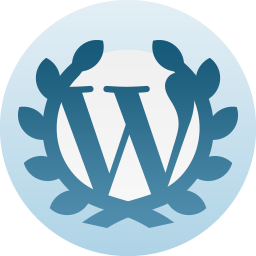 Angela.