Hey, so I've reached 500 followers on Life of Angela!! I'm so excited! That's crazy! So to celebrate, I want to look at all the other milestones that we've managed to get this blog to!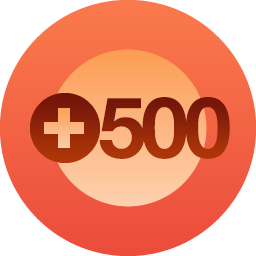 First off, have you guys looked on the stats tab, and looked at the countries section? And then clicked on the all time part? Cause I did, and woooow!!
America, you're literally on fire! Thanks for the love you guys over there! I took a screenshot of the first part of all the numbers underneath, and there is still so much below. Looking at this definitely left me speechless. I'm aware that this blog is available to be viewed from all around the world, but these statistics really put them in perspective!! Let me know in the comments which country you're reading this from! I really want to know.
Let's look at some other stats you guys have helped my blog get to 😀
Also, please don't think I'm showing these to show off (I mean, maybe, a tiny bit 😛 ), but all of this is thanks to all of you who come by and read my blog. All of your support means so much to me, and I really think you guys should take a look at your own stats too. I never imagined I would reach over 10,000 views, let alone 1000. Or that over 3600 people would stop by and read my rambles.
Gosh I've written a lot for someone who hasn't even been blogging for three months… This month in particular, with the added challenge blogs, I've gotten up to three posts a day for most of the week. I don't think I can keep that momentum up for longer than a month. As much as I do love daily blogging, even I can feel a bit overwhelmed by how much work I'm putting into it. I was talking to Cheila (shoutout!) the other day, that this can feel like a full time job. Course I do this as a full time hobby, on top of working full time, I am still working on finding that balance. I'll still be on here every day though, literally 😀 (nothing can stop me!)
The last stat I want to share is that I want to thank you guys who come by every day, every other day, or every week. The traffic on my blog is often all over the place, but it's still consistent. I like balancing what kind of posts I write, including the ones that I know are the most popular (Photo heavy ones, or awards/tags), along with random ones that just pop into my head and I have to write down. I literally have 10 drafts right now of half baked ideas which will soon become full post ideas in the next coming week. Spoiler! That's how I write most of my posts. Lots of drafts, scheduling posts, rewrites, moving things around. All noted down in my little planner so I can keep track of what I'm writing about. I try not to do the same kinds of posts day after day. Especially as a daily blogger, I like changing things up 😀
If you'd like to see some past milestone posts, I'll list them below. Also, for reference I'm going to include the date at which I hit them, because I personally find that interesting in a statistical way.
Finally, I just want to say thank you again to all of you guys who follow me, read, like and comment on my posts. While all of this is amazing, a small part of me wonders if I can keep this momentum going, if I'm still going to be blogging as frequently in another almost three months. I keep telling that voice to shush, because I totally plan to keep going, this has been such an incredible experience, I've met so many lovely people, and gotten to read such a range of stories and posts! Here's to blogging!!
I really love thinking up of what I can write about next. Let me know if there's any kind of posts you'd like to see more of 🙂
Also, especially to my new followers please keep commenting and saying hi! I would love to check out your blogs, but you guys are coming faster than I keep track! I do my best, but leaving a comment gives me a separate notification to remind me to say hi back!! 😀
Angela.