First of all, it's a public holiday today in New Zealand. Queen's Birthday! It's celebrated on the first Monday of every June. So, my weekend review won't be up till tomorrow. Today, you get a bonus random post!
So I'm happy to announce that I'm halfway through with the Goodreads 2017 Reading Challenge. I have finished 10 books so far, my goal is 20. To some, this may not be much books, but to me, it is way more books than I have read for a long while. So here is my summary of the first 10 books I have read for the challenge! It's a long post, so skim if you wish 😀
1) Dark Places – Gillian Flynn
I read this while I was sick one day in January. I'm a big fan of Gone Girl, so when I found this I thought it could be a worthwhile read.
The book is about Libby Day, who at the age of 7, was the only survivor of "The Satan Sacrifice", where her mother and two sisters were murdered, and her brother was convicted as the killer. The story starts 25 years later, where she is approached by "The Kill Club", a society obessessed with notorious crimes, who are sure that Ben was not the killer, which leads to her investigating more about her past.
I rated this 4 out of 5 stars. It was a very thrilling read, and I tend to get very involved in these kinds of books. If I get sucked in enough, I won't put the book down until I finished it, which is what happened with this book. I wasn't that happy with the ending, I still preferred Gone Girl, but this is another great read from Gillian.
2) The Martian – Andy Weir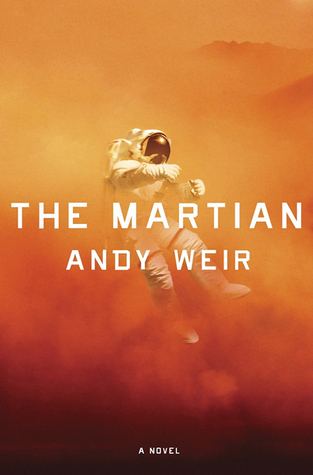 I read this in March, it took me a little over a week. I had watched the movie, and heard that the book was meant to be good, so I finally picked it up. I also mentioned it in my March Favourites.
It's about Mark Watney, astronaut, botanist, and stranded on Mars after a freak accident where he is assumed to be dead, and his team makes the hard decision to leave without him. Using his ingenuity and engineering skills, he is determined to find a way to survive until the next Mars mission so he can come back home. Things constantly go wrong for him, the environment, and sometimes his own mistakes cause lots of setbacks. But don't underestimate him 🙂
I rated this 5 stars. I loved this book. I've heard from others that they find the blog format a bit frustrating, as he will jump from moment to moment, or sometimes just talk about random thoughts. But, to me, this is what the made the book so endearing. It made for a fun read, and I could put it down and come back to it easily.
3) Will Grayson, Will Grayson – John Green and David Levithan
I read this in March (I read a lot this month, mostly cause what else is there to do when you're hanging around airports). I'm a fan of John Green, so I figured here's another YA book that could be a good read.
It's about Will Grayson (Duh). Each chapter goes back and forth between two people who share the same name. Eventually, they cross paths, and become more involved with each other's lives and friends, more specifically with Tiny Cooper. Both Will's have different views on life and romance, and there's a lot of angst on both sides.
I rated this 3 stars. To be honest, I didn't care too much for the book. I liked the different writing style for both Will's, but the story just felt a little lacklustre to me. I didn't like a lot of the characteres, and the ending felt weak. But hey, that's just me.
4) The Princess Bride – William Goldman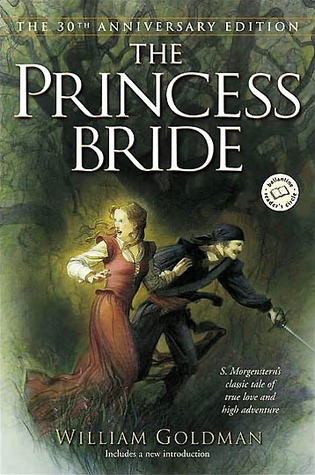 Another March book! I read this while in Fiji, and it was such a fun read. Again, I knew this was a book from having seen the movie first.
This book is a story within a story. William loved this story as a child, so now he is retelling it, but he's leaving out all the 'boring bits', and just leaving in the good stuff.  I've borrowed this next part from Goodreads:
What's it about? Fencing. Fighting. True Love. Strong Hate. Harsh Revenge. A Few Giants. Lots of Bad Men. Lots of Good Men. Five or Six Beautiful Women. Beasties Monstrous and Gentle. Some Swell Escapes and Captures. Death, Lies, Truth, Miracles, and a Little Sex. In short, it's about everything.
5 stars! This book was a lot of fun to read, I enjoyed it more than the movie. The meta parts are just as enjoyable as the actual story itself. If you liked the movie, you will like the book even more. And if you haven't watched the movie, then you should read the book too, just because 🙂
5) Brave New World – Aldous Huxley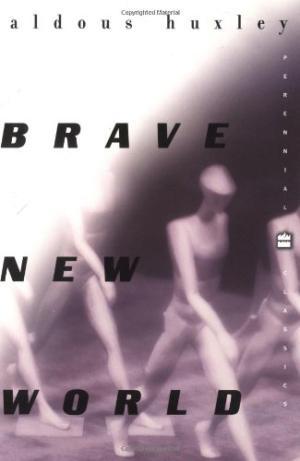 I read this in April. I read most on while sitting on a plane. I had heard of this book from a friend, who recommended it. So I gave it a read.
In a future Utopia of sorts, the World Controllers have created a perfect world where everyone is happy. From a genetically engineered birth, everyone is given a role in society which they are happy to do, as they have been conditioned every day of their lives. As adults, they are free to take part in drugs and sex as they want, and no one judges. Bernard Marx is the only one who seems unhappy in this life, so he visits one of the remaining "Savage" reservations to help make sense of what he's going through…and that's  when the real trouble begins.
I only gave this 2 stars. I struggled with reading this book. While the concept really intrigued me, I couldn't get on board with the author's writing style. I was left confused as to what was going on a lot of the time, as it didn't feel clear to me what was happening or who was talking.
6) Bossypants – Tina Fey
I read this in April. As a fan of Amy Poehler's Yes Please biography,  I wanted to check out Tina Fey's. This was featured in April Favourites.
This book is a collection of stories from Tina's life. From humble nerdy days to her time of SNL, to being a mother and then to 30 Rock, she tells a collection of hilarious and moving stories. She also puts forward that ideal that being called "bossy" is a good thing, and it really is 😀
I gave this 4 stars. I really enjoyed it and had a good laugh. I still prefer Yes Please though.
7) The Girl on the Train – Paula Hawkins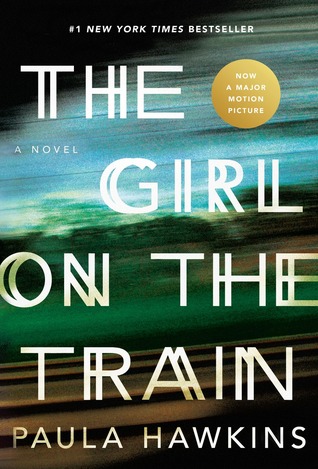 Another April book. I had heard of the movie in passing, but it didn't really interest me. I heard the book was better, and its name showed up a few times in my recommendation list. This was also on my April Favourites.
This book is told from the view of three different women. Rachel, Anna and Megan. Rachel rides the train everyday, and likes to fantasize about the lives of a couple who she can see from the train.  Then she sees something that shocks her, and from there, things get increasingly messy. I went into this book knowing nothing about this, and I enjoyed the ride. So I'll say no more.
I gave this four stars. It's yet another book that I read in almost one sitting. I got pulled into the mystery and intrigue. I also love the unreliable narrator trope, as it's fun to try untangle what's going on between the lines. The climactic ending felt a little rushed to me, but otherwise I really liked this book!
8) The Vagina Monologues –  Eve Ensler
And another April book! I was on a roll. So I'm only part of one group on Goodreads. Our Shared Shelf, which was started by one of my idols, Emma Watson. I'm behind on the books, as I just joined halfway through March. I was a bit skeptical of this book, mostly because of the name. I stealthily read this around the place.
It's about vaginas, if I'm going to be blunt about it. Here's a summary from Goodreads:
I decided to talk to women about their vaginas, to do vagina interviews, which became vagina monologues…At first women were reluctant to talk. They were a little shy. But once they got going, you couldn't stop them. Women secretly love to talk about their vaginas. They get very excited, mainly because no one's ever asked them before.
I gave this three stars. It touches on serious topics of rape and sexual assault, so beware if this is a trigger. It's an oddly empowering book, but if this isn't your cup of tea. I understand, sometimes, it was hard for me to read. But I'm glad I did.
9) Me Before You – Jojo Moyes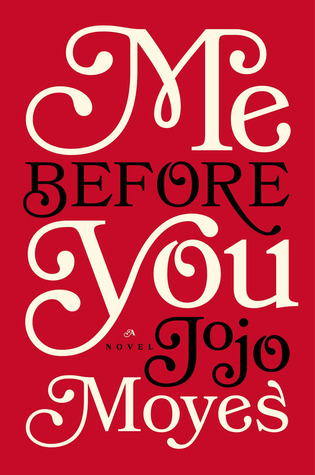 The only May book I read. So of course it made it into my May Favourites. I had heard about this for ages, from a lot of you guys as well as everywhere else, since it was a movie. So I wanted to give it a go, I finally managed to get a copy from the library and started reading.
I'm sure you guys know what the book is about. It's about Louisa, an ordinary girl, who becomes a carer for Will, former adventurer and extradonaire, who is wheelchair bound after a random accident. He's grumpy, crabby and bossy, she's sunshine in a box. It's the kind of love story that I'm a sucker for.
I gave this five stars. I loved this book. It was definitely a heartbreaking love story, as the tagline says "What do you do when making the person you love happy also means breaking your own heart?". I'm planning on reading the sequel as soon as I can get my hands on it. I love Jojo's writing style.
10) After You – Jojo Moyes
My first June book! Obviously I was going to read this, I really enjoyed Jojo's writing style, and I loved Me Before You, so this was obviously my next go-to book.
The book takes place around a year after Will's death. Louisa hasn't really done much, she's just sort of floated around. She doesn't feel like she belongs anywhere, she's still haunted by his ghosts and then while drunk she has a massive accident. Then she meets someone who reconnects her back with the Traynors, and as they say, they turn her life upside down.
I gave the four stars. I was surprised to see that on Goodreads, the review was quite low. Like, okay, it's not as good as Me Before You, there's no grand love story, but I quite liked it. It was different and fun. I still enjoy Jojo's writing style, and I liked the story. I don't always need a tragic star crossed lover story. Chick lit is always a fun genre.
There you go! The first 10 books of my Goodreads Reading Challenge done. I'm right on track! It's June now, so I can read another 10 (or more) before the end of the year 🙂
My next one is Buffering by Hannah Hart as I felt like another biography. My TBR list is getting insane by the way. I have 43 currently, mostly from all the books you guys keep recommending to me XD
Angela.