Hi! So this show is another reality one. I seem to be doing a few of these lately, so as usual, these posts have a different set up than my usual A-Z posts where I talk about the show, why I love it and it's characters.
R is for Project Runway.
If I'm being honest both my choices for P and R were going to be Parks and Rec and Project Runway. I do love Parks and Rec more though, so it got to go first.
So, the premise is straightforward. Aspring designers audition for the show, making their case as to why they would be a good candidate. All the designers obviously start with some skill already, they know how to work a sewing machine (I'm already way behind then), have made items before,  and each have their own style and looks that they want to do, or prefer to do. From here, they are given challenges each week, either making a certain theme or using bizarre materials, and then they are put on the models and it goes on the runway. From there the judges make their decision on who made the best outfit, the worst, and who goes home.
As with all reality shows, I get sucked in with the drama (although there's never too much in this show), the people, the challenges. But mostly, I love seeing the outfits and especially the dresses that get created. I wish I had any of their talent, as I would love to have the skills to make my own outfit. But alas, I do not, so I'll settle for watching this show.
I have had many Netflix binges on this show. They only have a few seasons though, so sometimes I go on YouTube and watch bits and pieces of newer seasons.
I want to now share some of my favourite challenges/outfits from this show that I've found through both Netflix and YouTube binges.
The"Rain" challenge. One designer made a dress where there was powdered dye in the seams, so when the rain hits it, all this colour comes out!!
The "Recycled" challenge, where they had to make their design out of newspaper.
The Candy Store challenge, where they had to make a design out of candy.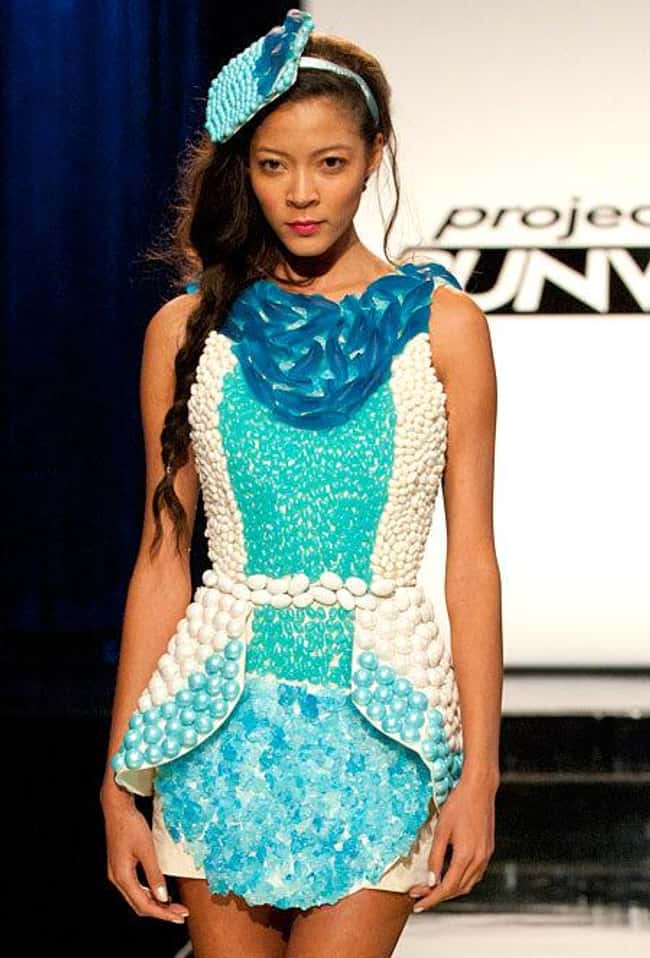 And the weirdest one. The yogurt challenge, where Yoplait of all things got a sponsorship on this show. The challenge was to make "fro-yo" descriptive outfits out of carnival toys they win at Coney Island. Super random, but I love this little blue monster outfit, and I want it.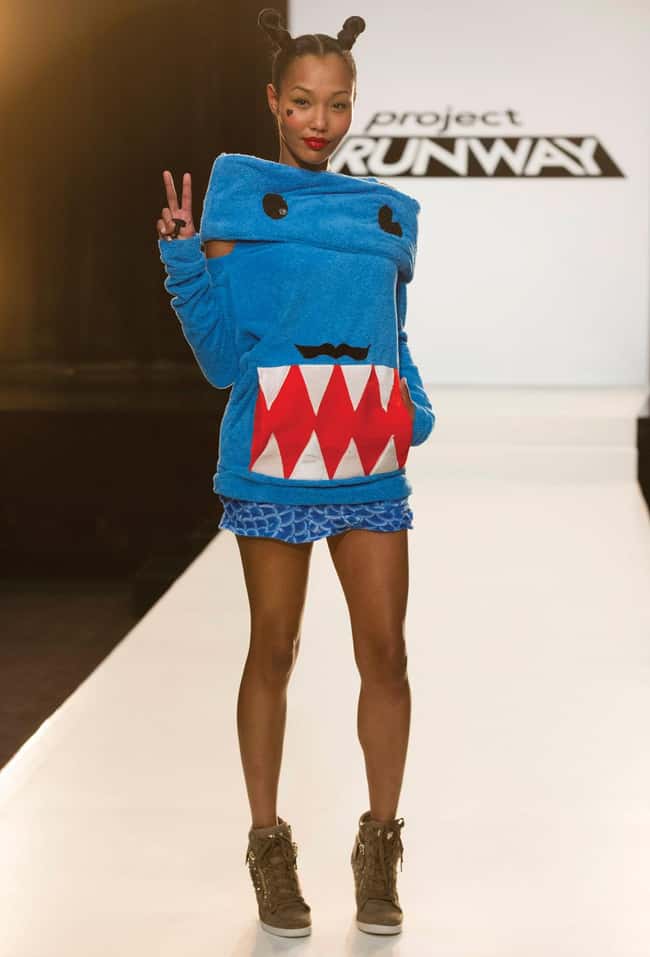 So yeah, in general this show is just really fun to watch. I love seeing the designs they end up with, and the challenges that come out of it.
That's all for R. S will be up next Tuesday.
Angela.