So this is another post I've been wanting to do for ages, that has been sitting in my drafts folder. I've seen this around a lot lately, and I loved reading about the main apps people use on their phone. So here I am finally writing this up and being able to post it.
Or to be more accurate, I finally took screenshots so I can now talk about what's on my phone with visuals.
So the image on the front screen is from my wedding. You're all shocked I'm sure. To unlock my phone I swipe and then put in my code. I love that I can still use my camera from this screen though, as I can get it out in a moment's notice.
Once unlocked, I have three main screens. The background is another of my favourites from the wedding. My screens are all basically filled with apps.
This is the middle screen, or my 'home' screen.
The top row from left to right – What's App, Calculator, Out of Milk and WordPress.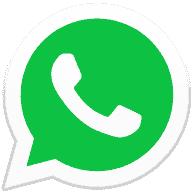 What's App – I use it to talk with Jo, Sarah and Kruti mostly. I often text my sister as well, so it's mostly Sarah and Kruti I talk with as they're in China and Australia respectively.
Calculator – I always think back on school when they would say you wouldn't have a calculator on you everywhere you go. Pffft. I use it to do quick calculations, mostly in relation to how much I'm spending and how that affects budget.
Out of Milk – Rory and I use it for our groceries. The cool thing about it is we're both on the same account. You use your email to register, then you create a 'household', which means when someone adds something to the list, it shows up on the other person's list too. So we always know when we need to grab something, as one of us will jot it down. Very practical.
WordPress – Do I need to explain why I have the wordpress app on my phone? I will say that I turned off the notifications though. Especially cause in the morning when I turned on wi-fi, it would just be buzzing for 5 minutes straight XD
Second row – Alarms
So I switch from opening to closing shift each week at work. When I'm on opening shift, I start at 7.45, so I like to wake up at 6.30. When I'm on closing I start at 9, but I like getting up at 7, cause that gives me more time for blogging in the morning before work 😀
Third row – goMoneyNZ, 2degrees, Play Store, Gallery
goMoneyNZ – This is my banking app, I'm with ANZ. The app does what it needs to do. I can check my balance, transfer money, pay bills, keep an eye on my credit card, all that fun stuff.
2degrees – This is my phone company app. I'm with 2degrees, so this helps me keep an eye on my data, minutes, texts, credit, etc.
Play Store – Where I get all the apps. I don't actually use it too much though, I don't get new apps much anymore.
Gallery – The most used app besides my camera probably. I have 10 folders in there. Pictures saved on my phone (125), pictures saved on my SD card (1851), Screenshots (7), Download (82), Instagram (50), Messenger (14), Snapchat (1), Wedding (109), WhatsAppImages (113), WhatsAppVideo (3). And I always wonder why my phone tells me it's running out of space.
The last row – Snapchat, Instagram, Photos, Gmail
Snapchat – I use it primarily for the filters, and spamming them out to my sister, friends and Rory.
Instagram – My second favourite social media. I never catch up on everyone's photos though, but I do my best!
Photos – So this is Google Photos, it automatically backs up all my photos in my massive gallery. I have photos going back to 1990 since I've also backed up most of my childhood photos.
Gmail – Email things.
Left screen – Calendar
I only have my calendar on the left screen. It's fairly empty, I tend to write more on my real life one. But if I want reminders of things (appointments mostly), I will put it on here instead. Also, if I read blogs during the day and I get tagged in something, I will leave a reminder on my phone to check it again when I get home.
Right screen – More apps
Top row – Goodreads, Maps, Chrome, Clock
Goodreads – I only really use this to remind me what's on my TBR list, so I know what to look for when I'm at the library 🙂
Maps – I've mentioned my lack of direction yes? This has really come in handy when we go to open homes.
Chrome – For searching the internet for random things
Clock – For seeing the time around the world, changing my alarm, messing around with the stopwatch and timer.
Second Row – Countdown Widgets
Countdown – So this app is self-explanatory, it counts down the days (and hours or minutes depending how specific you want) to a certain date. Currently, it is counting down the days to the best birthdays.
Third Row – Birthdays
Birthday Reminder –  I have an app for everyone else's birthdays, they're also written down on my calendar, but I like this app. Next one coming up is my mum's in July.
Fourth Row – WomanLog, YouTube, Memo, Messenger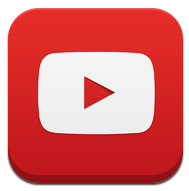 WomanLog – Tracks my period among other things. TMI maybe? But very helpful and practical.
YouTube – For watching things. But I never really use it cause like I run low on data lots.
Memo – For writing little notes or codes I keep forgetting.
Facebook Messenger – For messaging my mum mostly. Most other people I message use What's App.
Bottom Menu – Phone, Contacts, Messages, Camera, Rest of Apps
All pretty self explanatory right?
So yeah, that's what's on my phone. You may notice that there's no game apps. I just don't play any, if I want to kill time I either go online or look through my gallery. (Also I run low on space as I never delete photos).
Do we share any apps? Let me know 🙂
Angela.