Did you guys know that Harry Potter and the Philosopher's Stone came out on June 26 1997? Which means today marks the 20th anniversary! How awesome is that! In recognition of this, I'm sure you guys have seen the new fancy covers they've come out with.
Isn't the Hufflepuff one the best??? (no bias here 😛 )
Before I get started, my fellow Harry Potter fans and blogging friends Hannah and Pamela have also posted about this Harry Potter milestone too!
The Books
Back in June 1997, I was only 5 and a half years old. We were living in the Philippines and I didn't even have a clue what Harry Potter was.
In fact, I didn't start reading Harry Potter until I was 11. That's right, I didn't start reading them till 2003, when there were already a few out. Order of the Phoenix was just coming out and people were freaking out cause apparently someone kinda important dies. I had not much interest in the books, but I picked one up at random from the school library, and I was hooked. It was Harry Potter and the Goblet of Fire. Yes, I read the fourth one first. No idea why, ask 11 year old me. Once I finished that, I went back and read the first three. There was no turning back at this point.
I read the fifth and loved it. In 2005, I read Half-Blood Prince and finished at midnight, yelling at my sister about Horcruxes. In 2007, I read Deathly Hallows and cried at the end. I loved these books, since finishing Deathly Hallows, I have gone on to read the entire series countless times.
The Movies
When the first one came out, I had no interest, but everyone else did. I was the new kid back from overseas and had no idea what this fuss was all about. After I got into the books, I went to the movies to see Chamber of Secrets. It was okay. I wasn't wowed though. Neither was my dad, as he fell asleep. I lost interest.
Then around 2007, they were marathoning the first four on tv. I decided to watch Prisoner of Azkaban and my mind was blown. The movie was good! It didn't follow the book to the letter, but the acting was decent, the effects were good, and it looked good. I was suspicious that this was a one-off deal. So the next night, I watched Goblet of Fire. It was also good, the child actors were now growing up and beginning to hold their own. I was getting attached to the movie characters as much as the ones in the book. Well shit, now I need to see it in the theatre.
Order of the Phoenix, I watched that in the movies. Then while waiting for the sixth to come out, my friends and I had Harry Potter movie marathons where we watched all five. We watched Half Blood Prince in theatres in 2008 and cried. Then we had more marathons. Finally, we watched both parts of the Deathly Hallows at midnight screenings in 2010 and 2011. During part 2, I bawled my eyes out and cheered with the crowd. I was among my peeps, and you could feel the emotion in the room. I went home exhausted at 3 am, and got up for a 9am class for uni. It was cancelled as our professor was sick. So two of my friends who also went to the midnight viewing, decided to see it again. I agreed. We went and cried again. Later that week, a friend who hadn't seen it wanted to go. I came with, and yes I cried. I now watch it without crying but I still get all the feels. I have yet to do a marathon with all eight movies. I don't know if I could now, but I would be willing to try.
The Obsession
This all helped to fuel my love of the magical world of Harry Potter. I joined Pottermore the second it opened. I was sorted into Hufflepuff which I always felt a kinship with. It led to endless conversations with my friends, and speculations about how it would end before we knew. It led to me owning all the books, and all the movies. It led to my friends and I buying each other Harry Potter merchandise and gushing about how amazing it is. It led to endless gift ideas for me, as you know I'll love it as I love anything Harry Potter related. It led me to admire the actors from the franchise, to watch them grow alongside me and see how incredible they have become.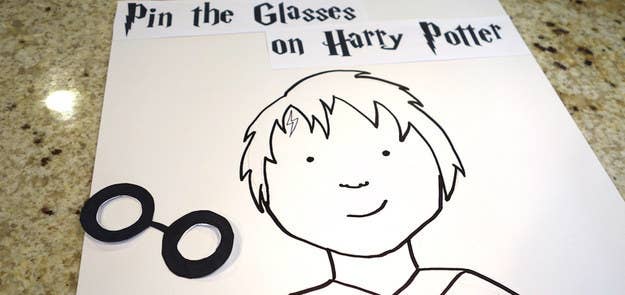 Now that my rant is over, it's time to party. If you're a fan (like me!), then share your own story of how you came across Harry Potter, whether it be books or movies or both. Share what house you're in, and what your favourite characters or moments are. For today, Harry Potter has been around for 20 years, and that is amazing.
All the images come from Pinterest. I don't own them.
Angela.