Another month gone! We're now well into the second half of the year. Let's talk about some favourites I've had over the past month.
Movies
Star Wars: The Empire Strikes Back
This month, I finally watched the original trilogy of Star Wars. I kept saying I would get around to it for ages, and this month, we sat down and watched each one. I liked A New Hope, but Empire Strikes Back was insanely good! All the iconic moments and lines are in this one, which confused me, as I was left wondering what was in the third movie (which isn't that good compared to the first two in my opinion). I got really pulled into the story, and I was worried what would happen to the characters. Always a good sign when a movie can pull you in like that. If you haven't seen the original Star Wars, make sure you watch this one at least!
Kingsman: The Secret Service
I kept meaning to watch this movie forever! But I kept forgetting, and then eventually we finally remembered and watched it last week. I had no expectations going into it, but it was so much fun! I can't remember enjoying an action movie this much. This is based off a Mark Millar comic, which is in the same genre as Kick Ass and Sin City, so it's graphic and violent at times. But in like a comic book way. Also watching Colin Firth fight and kill people (well) was just a good time. If you've seen this movie, then you guys will know what I mean. The church scene anyone? (If you're not into violence, maybe don't watch).
I'm pretty excited that a sequel is coming out soon.
Music
Bad Liar – Selena Gomez
Damn it Selena, you and your catchy songs. From the first time I heard this, I could not get it out of my head. I still can't. It's definitely an ear worm, I blame that bass line. I can't help but to sing (and dance) along with it every time it comes on.
Sweatpants – Childish Gambino
I recently got into Childish Gambino again. By that I mean, I wound up on Community clipson Youtube, and through related videos, I fell down a hole of Childish Gambino songs. I listened to 3005, Sober, Redbone and Sweatpants on repeat. I find myself listening to this one in particular over and over though, and I can't pinpoint why. I just can't skip it when it comes on. Also, this video is trippy.
Books
I only read one book this month. After I Do by Taylor Jenkins Reid.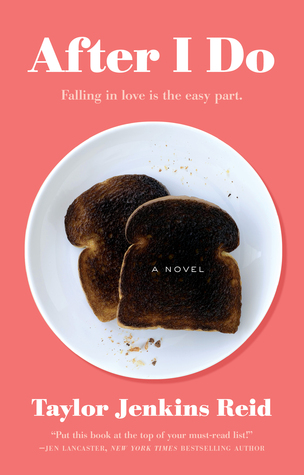 After reading a lot of non-fiction books lately, I just wanted some light reading. I found this through my Goodreads recommendation and thought it sounded interesting. Basically, it starts after the happy every after part. Which sounded different to the normal meet-cute books I like to read.
When Lauren and Ryan's marriage reaches the breaking point, they come up with an unconventional plan. They decide to take a year off in the hopes of finding a way to fall in love again. One year apart, and only one rule: they cannot contact each other. Aside from that, anything goes.
I liked it more than I thought I would. It was easy to read on and off for the past month. I hope to read at least two books next month though.
Games
Kindergarten
I watched a few Let's Players on YouTube play some of this. The art style was cute, so I looked into getting it myself. The fun thing about this game, is that while it looks cute and friendly, you die in pretty vicious ways, and the storyline has a dark sense of humour. I got stabbed in the head by the cute little blonde with pigtails at the bottom cause I couldn't give her a dollar. I'm still making my way through this game, it's pretty fun!
Something New
I couldn't decided between the two biggest things that happened this month. Both ended up happening last weekend. I officially went self-hosted, and Rory and I are officially homeowners!
That's it for this month! What's some of your favourites from this month?
Past Favourites
Angela.