Well look at that. We finally made it to Z 😀
Z is for iZombie.
I'm going to keep this post relatively short, as while I have loved this challenge, I'm also slightly burnt out from it. I've been posting these twice a week for 13 weeks!! That's over three months! I'm very happy to have made it to the end, and will not take on something like this again 😀
Anyway, iZombie is a show I fell into by accident. I don't remember how I found out about it, but I watch CW a lot in general since all the superhero shows are on there, and this sounded intriguing.
Here's the premise. Liv is a medical resident who decides to go to a party which ends up getting attacked by zombies. Are you hooked already? Anyway, Liv ends gets scratched and ends up a zombie. However, she is still determined to pass as a regular human, despite her super pale appearance, and general apathy (being dead tends to make you lose interest in things). She ends up working at a coroner's office where she can secretly snack on fresh human brains (she puts them in things like smoothies or sandwiches). This also means she takes on traits of the brains she snacks on (as well as memories), which allows her to pretend to be a psychic and help out a detective solve crimes (specifically murders).
This show is silly, fun, and reminds me a little of Buffy the Vampire Slayer. The perfect mix of horror, drama, and comedy. I really recommend checking it out!
Let's end it on some random gifs!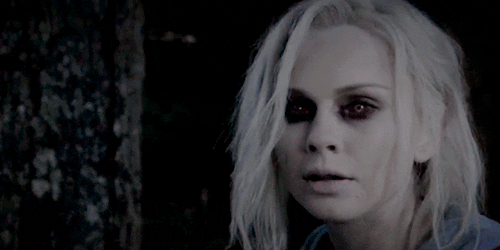 Anyway, I'm keen to know if anyone else has watched this show? Or heard of it? 😀
I plan to post one more time next Tuesday to do a little wrap up and masterpost of this A-Z Challenge, cause I am super proud that I managed to get it done!
Angela.