Saturday
Woke up at 8am today. Late for me again. I caught up on lots of messages on What's App, flicked through Insta, then caught up on blog. After all that I dragged myself into the cold and got ready for the day.
By the way, the weather has been crap the past week. A storm passed by in the later half of the week. Gale winds, crazy rain, all that jazz. No thunder though. It's passed now however. But Thursday and Friday were good fun walking to work.
Anyway, we got laundry sorted by around 9.30am. Then we had breakfast. Our usual Saturday morning choice of scrambled eggs. Then I carried on blogging. At 11, we headed out.
I insisted on stopping by Farmers first as I ran out of foundation. I like Garnier's BB cream, it's just so light and blends nicely with my skin. It's actually the first product I've finished in years!
Then as I was about to buy it, I saw these!
Aren't they adorable?? I ummed and ahhed for a while about which one to get. I settled on Hedwig! Isn't she the cutest?? I've already taken so many photos of her 😀
Anyway, then we actually went and got the groceries.
At home, we got ready for lunch. Rory made potato and leek soup! While we waited for it to cook, I took photos of my skirts for an upcoming post! I was inspired by Pamela, who included skirts in her post about favourite dresses which was inspired by Cheila (who also included skirts in her second post about her dress collection), and which I had also joined in on previously in Favourite Dresses!
I did that, then had lunch. After that I carried on blogging again. I was planning on doing some baking after cleaning. So I did the dishes, then cleaned the kitchen. Then I browsed on the internet for an hour so I didn't have time for baking as we had to leave at 5. We were going to go see Spiderman: Homecoming.
It was such a fun movie! To me it was on par with Guardians of the Galaxy fun levels. I prefer superhero movies that don't take themselves too seriously. It did also feel like an Iron Man spin off in parts which lowkey annoyed me, but I can overlook it. I really recommend it!
We got home around 9, and had a late dinner which was just leftovers. Then we watched some Doctor Who before heading to bed at 11.
Sunday
I woke up at 8 again. As usual, first thing I did was check my phone and go through What's App, Insta and WordPress!  Anyway, then at around 9, we had our usual Sunday breakfast. Pancakes!
Once I had finished making the mixture, Rory commented that he's surprised I wasn't taking photos as I normally do when I bake anything. I also realised I've never shared my trusted pancakes recipe with you guys. So next time I make it, I'm definitely taking photos! Anyway, food.
After food, I blogged and hung out on the internet for a while until I realised I hadn't had a shower or got dressed. So I did that, then it was 11.30 am and we had to head out.
So last week, we saw a place that we were pretty keen on in. This suburb is like 20-30 minutes drive out of town. Everything is nicer there though, bigger spaces, less cramped, and even more green (plus it's cheaper). There was one place we really liked and decided to make a move on. We've made an offer, and it seems to be taking. We still have conditions on it that will take two weeks to go through. But as long as these all come through, then we're all good. So you guys, we've never been this close to actually getting a house, and we're trying to contain the excitement till it's 100% certain. But it's like 90% right now!
Here's some pictures from the realtor listing:
Also, nearby there's this rose garden that I never knew about. I used to live around this area, as this is where my parents are based. So that's really nice. We ended up having lunch with Rory's dad as he came to look at the house again with us too. It's looking good!
To continue this fun afternoon, we stopped by my parents' place too and chatted for a bit. Mum and Dad love to talk to me about being a blogger now, it amuses them and also amazes them that I have over 1000 followers now. So, hi Mum, if you're reading 😀 Also, as we left, Dad joked that now we had a house, what would be next?? Followed by lots of  laughing, so here comes all the baby jokes.
Anyway, I hadn't forgotten about the Thrift List. I checked out Rebound again with the list in mind. Again, there's a looot of winter stock, so it's hard to find summer skirts, or lace up tops, as there's just lots of sweaters and cardigans..but I did find one thing.
This cute romper!! I thought it was a dress at first, but then I saw that it was a romper/playsuit thing! It's so cute and I love it, and I'm definitely pulling it out when the weather gets warmer!
We headed home, and hung out for a bit. I went around on Goodreads and looked in recommendations for chick-lit as I wanted a light, fun book to read. I've read a lot of non-fiction lately, and I wanted something different. I came across this.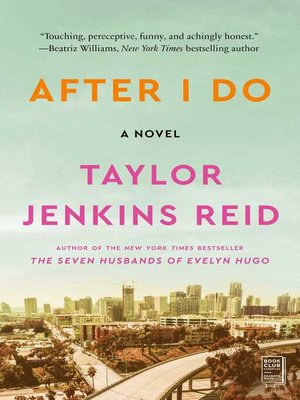 Here's a plot summary from Goodreads:
"When Lauren and Ryan's marriage reaches the breaking point, they come up with an unconventional plan. They decide to take a year off in the hopes of finding a way to fall in love again. One year apart, and only one rule: they cannot contact each other. Aside from that, anything goes."
Sounds like a hoot. It's also rated 4 stars, and I was able to download an ebook version from my library. So yay, new book to read.
At 5.30 we headed out for dinner again. Friends of ours had a deal going on at this Chinese restaurant, so we double dated and had a nice meal. No pictures though, as I was caught up eating and talking. There was a decent amount of food, and I finished a whole plate of sweet and sour pork. I loooove sweet and sour so much!!
Anyway, with full tummies, Rory and I wandered back home. I did a little blogging then I just read for the rest of the evening. It's a nice way to end the weekend.
To – Do List
Write and schedule more posts
Groceries
Laundry
Take pictures of skirts for future post
Do more baking – sort of, I mean I did bake pancakes.
Visit open home from last week again
Find new book to read
Do a bit more cleaning – I cleaned all the kitchen surfaces!!
See Spiderman: Homecoming on Saturday
Dinner with friends on Sunday
Get more foundation
Try Thrift List again
Also, just two random announcements.
One, I now normally post three times a day cause I'm crazy like that. But for this week, I  thought it would be fun to repost some reeaally older posts as well. So every day I will post one new post, one repost, and then the challenge! I have written a loooot of posts, and I think it will be fun to reintroduce some old ones for you guys to check out!
Two, I plan to move to being self hosted next Saturday, so that should be exciting!
Okay, I'm done. How was your weekend? 🙂
Angela.