What's up guys? You know the drill. It's the first Wednesday of a new month, so I'll be doing another little update post. The original idea from this post comes from Shay over at Mix and Match Mama.
Previous Posts:
What We're Eating This Week
Variations of food. That is a weird thing to say. But yeah, we're moving on Saturday and trying to keep our fridge minimal, so leftovers mostly and the occasional takeout.
What I'm Reminiscing About
Quieter days at work. Things have been pretty crazy lately, and we're waiting for it to settle down.
What  I'm Loving
All the new beauty things I recently bought. There's nothing like buying things and then using said things. Especially when they're so pretty! I'm still not great at using them to their full potential yet. But I like to think I'm slowly getting better at the whole makeup and hair business.
What We've Been Up To
Slowly packing. At the speed of sloths, snails and other slow creatures. I mentioned in my last weekend review that we haven't yet packed most things. We're like halfway done by this point ish. We are on a half day today though. That's cause we have to go visit the house again for another walk through, make sure it still looks the same and all that. Also we have to visit our lawyer to finalise the loan documents. Joys.
What I'm Dreading
Nothing major, but kind of driving again. I was driving pretty much daily back before the wedding, but  then I stopped. For no real reason, other than laziness. After a long batch of not driving, I'm always a little nervous getting back behind the wheel again. Also, our car is a manual, so I'm gonna stall a lot and that annoys me. But I'll be okay after a while, it's just nerves.
What I'm Working On
Scheduling blog posts! I think we're going to have no internet next weekend, possibly till late Monday, so I'm getting these posts ready to go as soon as I can. I know I could just take a break but…nah.
What I'm Excited About
Moving obviously. But also, it's SPRING. I've recently made a post about it, but I am so glad to have made it through another winter. Bring on the warmth and sunshine!
What I'm Watching/Reading
We currently finished rewatching all of How I Met Your Mother. I'd never seen the last season before, and I'm still mad about it. But since then, I've been going around Netflix looking for random things to watch. I really liked Bo Burnham's "Make Happy". He's a comedian, but he also does songs. So comedy music. I don't really like stand up comedians, but Bo was really cool! I also remembered that he guest starred in Parks and Rec once too. Here's a few of the songs:
Also, I'm still reading The Girl with the Dragon Tattoo. Veeeery slowly.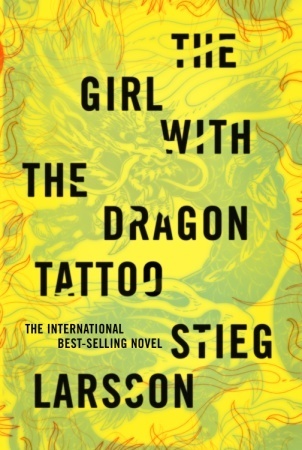 What I'm Listening To
A lot of pop. I always end up playing on repeat whatever Selena Gomez releases for like a whole week. I will say though, that  I have always hated random rap verses in pop songs. I always look for a version without it to listen to instead.
I also sometimes fall into a Youtube hole of songs from the early 2000s. There's a lot of playlists there, so many songs I forgot that I love singing along to. You guys, My Brightside came out in 2004!! That was 13 years ago and that scares me.
What I'm Wearing
Still many layers as it's still cold. But hopefully in the next What's Up Wednesday, I'll be wearing less layers.
What I'm Doing This Weekend
I've been saying this forever now it feels, but we're FINALLY moving this weekend. So that's all that we will be doing this weekend.
What I'm Looking Forward to Next Month
This month will mostly be preoccupied with getting settled into our new place. October has lots of promise though. We will be well into spring so it should be way warmer. We're going up to Auckland for my sister's wedding. We'll be spending quite a few days in Waiheke Island. It's also Rory's birthday in that month!
What Else is New
Not too much.
What's up with you guys lately?
Angela.