Hey guys, I have not yet finished my Goodreads Reading Challenge (20 books!), but I just felt like sharing the previous 5 books I've read. In this post that I shared back in June, 2017 Reading Challenge (Part 1), I shared the first 10 books I've read. It would make sense to save this post till I finish the next 10, but I just feel like splitting it up instead.
Anyway! Here's book numbers 11-15 that I've read.
11) Buffering – Hannah Hart
I read this in June. It was my first biography since Tina Fey's. It's also my first book I've read by a YouTuber!
The book is about Hannah, herself. For those who don't know her, she's an online personality, she's a proud lesbian and she's amazing. She tells stories from her life, she's found journal entries from her past and talks about many aspects of her life that she previously kept private. Actually, she explains it best. "I'm a little nervous about all these vulnerable words going into the world, these tales about my love life, the wrestling I've done with faith, how I feel about sex and my family and myself. I've had a lot of trials, a lot of errors, but also a lot of passion. Here's the thing–I've always found comfort in the stories shared by others, so I hope my stories, now that I feel ready to tell them, will bring you some comfort too. And when you read this book please remember: Buffering is just the time it takes to process."
I gave this four stars. I was really impressed with this book. I only watched Hannah sometimes on YouTube, and she always seemed happy and together. This book goes up to the end of 2015, while I was laughing at her videos, she was going through something serious. It was an eye-opener. Props to Hannah for sharing her personal stories, her voice really came through in this book.
12) The Subtle Art of Not Giving a F*ck – Mark Manson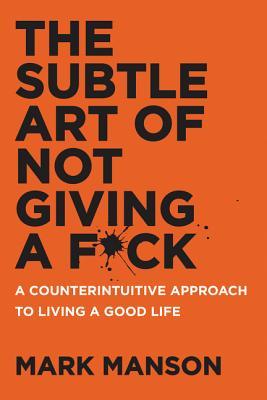 I read this in the middle of June. It was recommended to me back in a personality quiz I did back in Personality Quizzes Overload.
This book is written by a blogger by the name of Mark Manson, it's sort of a self-help book. But not really. The title is also misleading. It doesn't talk about how not to give a fuck, but more about what you should give a fuck about. Some things are just out of your control, and you shouldn't spend so much energy caring or worrying about them. He argues that life isn't about 'thinking positive' or 'making lemons into lemonade', but more about learning how to stomach said lemons. Not everyone is destined for greatness, he advises us to learn our limitations and accept them.
I  gave this five stars cause it was just such an entertaining read. I'm tempted to buy it so I can read it again forever. It was really funny, and the way he writes kept me hooked from start to finish. All the stories and advice are presented in a straight-forward, no bullshit kind of way, and yes there's a lot of swearing, but I think that's just how he talks. I really recommend everyone read it.
13) The Life Changing Magic of Tidying – Marie Kondo
I read this at the end of June/beginning of July. I had heard about this book from so many people, and I was so happy when I finally got my hands on a copy at the library.
This is about the Kondo method of tidying up and decluttering.  Rather than taking it room by room, and doing a little at each time, which means you're never finished. She talks you through a category system (which makes a lot more sense), and about throwing away things that don't 'spark joy'. I don't explain it as good as she does, but this book has so many helpful tips and I wrote a lot of them down.
I rated this five stars. You guys may know that I hate tidying, cause it takes too long. The tips in this book have helped me very recently. You guys know we're moving soon, well with the tips from this book, I sorted out what I really want to keep, what to donate, and what to chuck out. We permanently have less clutter, and I plan to keep this mindset in a few months time when I've probably bought more unnecessary things.
14) After I Do – Taylor Jenkins Reid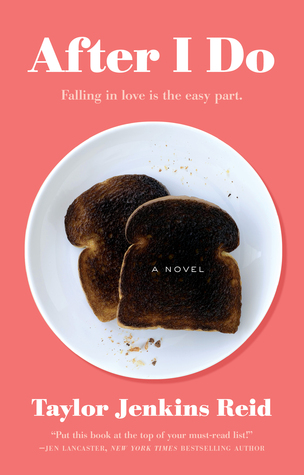 My only July book. I was starting to slow my reading during this time. I wanted a light book to read, so I looked through the recommendations on Goodreads. I liked the concept of the story since most chick lit I read is "Meet Cute", so I thought I'd give it a go.
The general gist of the story is about a married couple, Lauren and Ryan. They've been together for ever and married for longer, and they've reached a breaking point. They're both unhappy, miserable and pissed at the other. So, they decide to take a year off from being together, and during that time, they're not allowed any contact with each other. Anything goes basically, then at the end of that time, they'll meet up again and see what they want to do. That was the concept that made me think this story should be fun. It's a love story about after the love has left.
I gave this three stars. I wanted to give it three and a half, but it wouldn't let me for some reason. Basically, I liked the story. It was fun and light, which is what I wanted. It was easy to put down and then get back into. I would have rated it higher, but I didn't quite like how the story was only from Lauren's point of view. I really wanted to know more about what Ryan got up to in that year, but never mind.
15) The Handmaid's Tale
I read this in August. I had been recommended to read this book by a friend a few years back, but I forgot all about it. Until some blogging friends brought it back up and we decided to all read it (Shoutout to the Cool Ladies, you know who you are!). Also the show had come out, and I wanted to see that, but now I had to read the book first.
The book is set in a dystopia (officially called Gilead), where women have basically little to no rights. It's super religious, and the birth rate has decreased substantially. So the fertile women are rounded up and given the title of handmaids. They're treated not as human, but like cattle basically. They are assigned to a house with an 'elite' couple, called the Commander and his wife. Once a month, they take part in a "ceremony" where they have sex with the Commander (it's more like rape), while the wife is present, to try get said handmaiden pregnant. Which if she is, it's then handed over to the Commander as their own child. If she doesn't get pregnant within a certain time, she's sent away to some horrible place since she didn't fulfill her 'purpose'. This was the opposite of my previous book. Not light at all.
I rated this five stars. It's super dark and gristly, and a terrible but gripping story overall. I had a few unanswered questions after finishing it, but otherwise I loved the story. Atwood really draws you in to this horrifying world she created, and it does make you think, that this is a frightening possibility.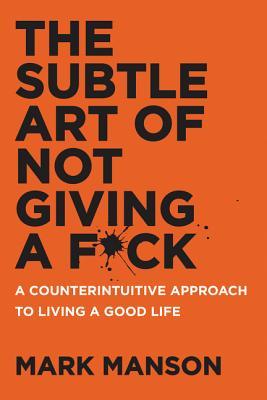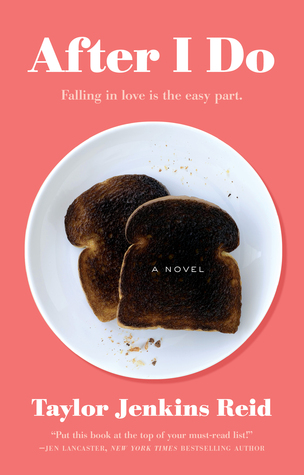 There you have it guys!! The 11th to 15th books I've read this year. I've since read one more, and am starting book number 17. I'm still on track to finish this before the year ends which I'm really happy with, since I started in March. 20 may not sound like much, but to me, it's huge! I really am loving reading so many new books this year.
Any book recommendations you guys have for me? Or have you read any of the books in the post? What did you think?
Angela.