Haaaaaaaaave you met Chanelle?
Chanelle blogs over at Chanelle Hayley. She's 22 and based down in my corner of the world, New Zealand! She started her blog back in 2014 (!), and has gotten back into blogging consistently since earlier this year. She blogs about beauty, makeup, lifestyle and her thoughts.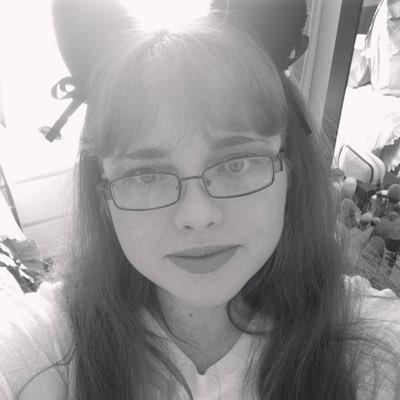 I came across Chanelle's blog one day, and the first thing that got me excited is that she's also in New Zealand! Then of course I started reading her posts, and I loved them. So I followed, and the rest is history 😀
Here are her words about what her blog is about:
Chanelle Hayley began after taking inspiration from Filofax users and their blogs. The idea of having my own little place to talk about the things I love and encompass my passion for all things beauty related is what inspired me to start writing. By no means am I an expert on beauty (and in many ways consider myself a novice) but I see other blogs as sources of inspiration. I always enjoy discovering and learning about new products as well as sharing my adoration with fellow beauty addicts.
Here are some of my favourite posts of hers:
As stated, Chanelle shares 50 things that make her happy. It's always fun to make this kind of list, and see what others put on theirs!
If you're nosy (like me), you may just like knowing what people get up to on a regular day. Chanelle shares what she got up to one Monday.
First off, isn't that photo pretty?? Chanelle took it with her own DSLR camera 😀 Chanelle reviews this nail polish in this post, and you get lots of nice pictures along the way!
In celebration of her first year anniversary with her partner, Chanelle shares 5 things she's learnt being in a relationship.
Chanelle shares with us her current method for organising her blog and scheduling posts. It's always interesting to know what everyone's method is when it comes to planning and organizing their blog, everyone is so different!
In celebration of her boyfriend's 25th birthday, Chanelle put together the cutest birthday surprise. They had a lovely day together, and this post is just so sweet!
Each month, Chanelle shares with us her monthly entries into her gratitude journal. Each day, you write a little something about what you're grateful for. At the end of a month, you have a good collection going 🙂
You can find Chanelle on Instagram, Pinterest and Twitter as well!
Chanelle, you continue to be a supportive and lovely friend in the blogging world! You're also a fellow kiwi, and one of the few bloggers who is in the same season and timezone as me ? I love reading your posts, and I hope you're having an amazing Saturday 😀
So, have you guys checked out Chanelle yet??
Angela.
Find me elsewhere: