Jamie recently shared her list of top five romantic comedies in celebration of Valentine's Day being upcoming. So, I wanted to do the same, here we go!
I feel like I should mention that these are also in no particular order of how much I like them. I do really like all of these and have watched them multiple times.
1) His Girl Friday
I feel like I've talked about this before, but I really do love this film. When I told Rory I was going to do a post about my favourite rom-com's, he immediately brought up this one. He knows I love it, and I do. Set in the 1940's, the general plot is that Hilda has just gotten engaged and plans to leave her job as a journalist at the publication that her ex-husband runs. He tries his best to stop her from leaving (and meeting her fiance) by tempting her with a story about a criminal (who may be innocent!) who is scheduled to be executed. Witty, funny, fast talking, and everyone is dressed so snazzy. A screwball comedy at it's finest.
2) 10 Things I Hate About You
Two of the films on this list also fall heavily in the Young Adult genre. This is my favourite movie of the 2000's. It is probably also somewhat iconic, with the whole Heath Ledger singing "Can't Take My Eyes Off You". If you don't know the movie, the plot is loosely based off Shakespeare's Taming of the Shrew. It's a very twisted and complicated love triangle/square/pentagon thing. But it's amazing, and very 2000's. The cast also has heaps of well-known actors. Besides Heath Ledger, Julia Stiles and Joseph Gordon-Levitt also star in this.
3) Clueless
Another of my favourite YA/rom-com films of all time. Clueless is the perfect 90's Valley girl film. It's loosely based off the Jane Austen novel, "Emma". It stars Alicia Silverstone as Cher, a typical privileged high school girl who spends all her time trying to match other people together, but her own love life isn't stellar. Besides the dialogue being iconic (so much "Whatever"s and "As If!"), their outfits (see above) are just incredible. I've literally lost count of how many times I've seen this.
4) (500) Days of Summer
This is probably more of an 'anti' rom-com, as it just subverts expectations. I will also say that as a fan of Joseph Gordon-Levitt and Zooey Deschanel, I was going to like this film either way. But the awesome soundtrack, clever plot, and the lead actors (particularly Gordon-Levitt) are just amazing, had me sold. The plot basically is, Summer doesn't believe in true love, and Tom falls head over heels for her. The story jumps around in the timeline over the 500 days that their relationship begins, and ultimately ends.
5) Amelie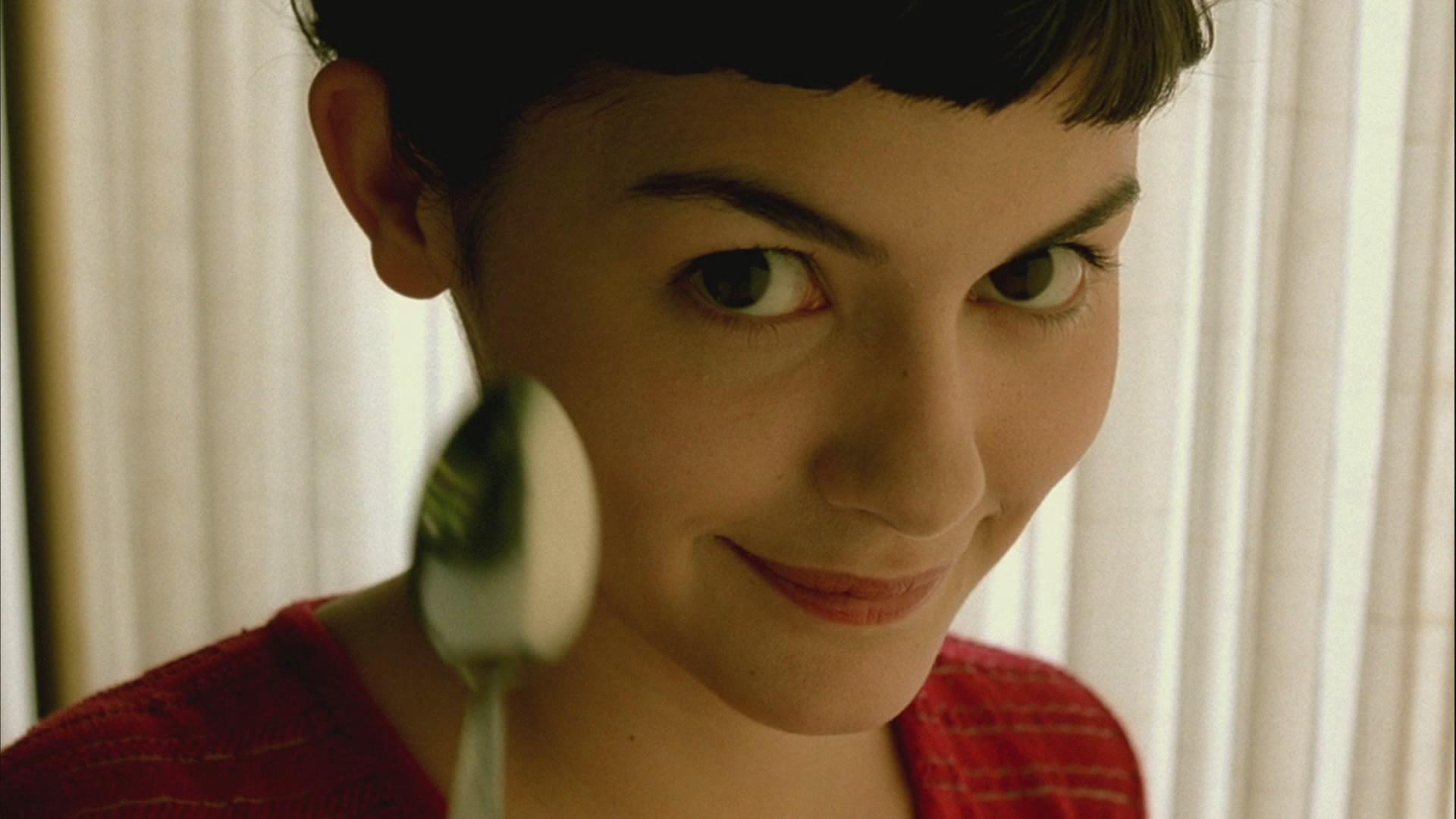 Whimsical is the word that always jumps out when describing the film, and well…it is! I first watched this back in high school when I was learning French, and I loved it. It tells the story of Amelie, a shy and withdrawn young woman who tries to better the lives of those around her. The movie is just sweet and charming, and never fails to put me in a good mood.
There you have it. Five of my favourite romantic comedy movies. They all fit in other genres pretty well too, but it's impossible to slot movies into just one genre.
What's your favourite romantic comedy? Have you seen any of the ones listed above?
Angela.
Find me elsewhere: