I've officially completed my 2017 Goodreads Reading Challenge! Back in March I set myself the goal of reading 20 books. A huge goal considering I have only read 3 or 4 new books for the past few years. It was something that I wanted to do more of, and now I've accomplished that goal!
Here's book numbers 16-20 that I've read. I'll try keep things 'spoiler-free'.
16) The Wonderful Wizard of Oz – L. Frank Baum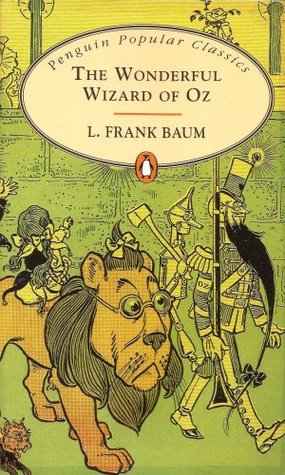 I read this in August. After finishing The Handmaid's Tale, I wanted something light to read. I had watched the movie, but hadn't read the book, so now seemed like a good time.
I'm sure you guys know the story of this. Dorothy gets literally swept up by a twister and lands in the magical world of Oz. On her journey back home, she comes across a brainless scarecrow, a tin man, and a cowardly lion. Follow the yellow brick road and all that.
I gave this three stars. I liked it, but it didn't really grab me that much. It's a fun children's book, but I didn't feel invested in the world. It was definitely some nice, light reading after my previous book though which is all I wanted.
17) The Girl With the Dragon Tattoo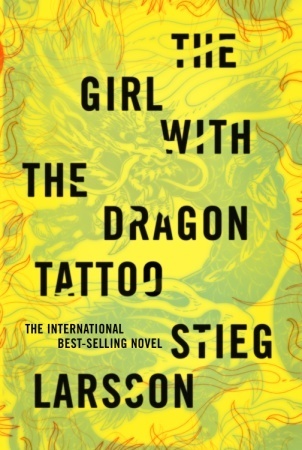 This took me the longest to read. I started it in August then forgot all about it, and finally picked it up again in October. The Millenium Series had been on my TBR list for the longest time, and I finally decided to get into it.
If you don't know the story, it revolves around two characters the most. Mikael Blomkvist, a crusading (disgraced) journalist trying to do what's right, and Lisbeth Salander, a genius, ruthless hacker with lots of piercings and tattoos. They work together to try solve a 40 year old murder. That's one of the storylines anyway.
I gave this five stars.  I loved this book. It did start slow, but then it picked up really fast. I had to keep reading to find out what happened, which is always the mark of a good book. I've also since watched both the Swedish and American film versions.
18) The Girl Who Played With Fire
I read this in October. When we went on our mini holiday, it's always a good idea to have a book to read while travelling. There's a lot of downtime.
Again, there's multiple storylines at work here. Lisbeth and Mikael are again the main characters. There is again a murder to be solved and lots of intrigue to go around. As well as exploring more of Lisbeth's past.
I gave this four stars. I again really liked it, but not quite as much as the first. It felt a little slow at times, but it kept me interested.
19) The Girl Who Kicked the Hornet's Nest
I read this in October, pretty much right after the previous book.
The end of the trilogy ends with Lisbeth fighting against the system, so to speak. Her and Mikael work together one more time, but this time against various corrupt government people. Another vague summary, but I am trying to keep things from spoiling as this series was a really fun read.
I gave this three stars. As the series went on, I just wasn't as captivated as I was in the first book. It again felt slow at parts, and there were side plots that felt unnecessary. But it was a nice way to end the series and I loved the trilogy as a whole.
20) He's Just Not That Into You
Another October book. This time, I was trying to think of another light and fun book to read after the previous ones. I looked through my TBR, and found a few books that I remembered adding out of pure curiousity. So I bought a kindle version of this book.
This is meant to be a self-help book in the world of dating, specifically for women. It's written by Sex and the City writers and basically gives a lot of scenarios about when a guy is just not that into you. Basically, it encourages someone to look at their relationship and realize if it's a dead-end one. Why waste your time on someone who's not that into you, when you're deserving of more, is the general theme of the book.
I gave this three stars. I was expecting to just have a good laugh with this book, and I did. Some points made sense to me, others didn't. It was a very fast light read though, and if you've got nothing better to do, then it's a fun read.
That's  it for the last five books! I'm so proud of myself that I got through this challenge. I feel like I can read more books before the year wraps up. I'm excited to do the challenge next year again, and maybe set my sights a little higher.
I'll be doing a wrap-up for this challenge later, so it'll remind me of all the books I've read this year, and cause it sounds like fun.
What books have you read lately?
Angela.
Find me elsewhere: