Saturday
Had porridge this morning. I realized I hadn't had it in ages. Also, we had blueberries, cinnamon and maple syrup, so I just threw those all in too.
After breakfast, we did the the usual laundry. Alongside just sitting around and playing/watching our own thing, eventually we made out grocery list and headed out.
For lunch, I couldn't decide, till Rory reminded me of a little German bakery I always went on and on about but hadn't been to in a while. So I ran there after our groceries to grab some delicious food. I settled on a Chicken and Brie Panini, and a Berlina jam donut. Both so good.
Funny story, while in there, I bumped into an old friend who I haven't seen in over 10 years. It was funny catching up, cause she is so different to how I remember her. In my head, she was permanently a 12 year old, and seeing her now as a grown adult threw me a little. I think I did to her too. We're friends on Facebook but don't really talk anymore. It was nice having a quick chat, but there was an air of awkwardness like we didn't know what to say.
Back to business, the food was so gooood. After lunch, I wanted to do some decluttering. I went through our closet and lay everything out on the bed. I decided what I wanted to keep, and what to donate, and a small section to throw out. After ransacking the closet, I took on our shelves. We're donating all our DVDs, cause we never watch DVDs, and a big collection of games which have always been there. We have quite a large donation pile now, which we plan to drop off at Sallies next weekend, since they're closed on Sundays.
We also plan to finally start packing, and taking some stuff over to my parents house tomorrow. They're close to our new place, and it means on the day, we have to bring over less stuff. Finally, we hung around till 5, when our flat was available for viewing. It's such a pain keeping things tidy all the time, but it's also surprisingly nice.
After that, we headed off to Five Boroughs to have dinner out with some friends. We tried another Wellington on a Plate burger. I got caught up talking and hanging out, so I didn't take pictures. Also, the light wasn't too good, so I didn't want to spend ages trying to take a good picture! So here's one from their official Instagram page:
After we got home, we just relaxed and watched some tv. I also finished reading The Wonderful Wizard of Oz. I've picked The Girl with the Dragon Tattoo to read next, since that has been no my TBR list forever.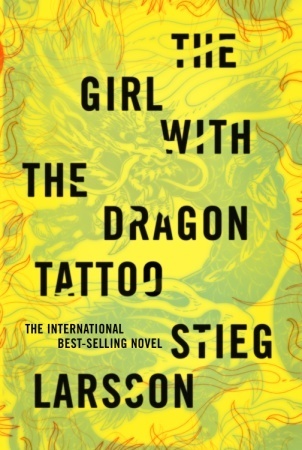 Sunday
Scrambled eggs for breakfast, since we actually have eggs after yesterday's shop.
The morning was lost to watching HIMYM, before remembering we wanted to clear out some stuff early and move it to my parent's place. So there's less to move in two weeks. We got to work on that, and ended up with a small, and still decent pile.
After that, we had a quick lunch. I had crackers and cheese since I love that, and then some yogurt.
At around 1, we headed out with our little blue car packed with things. We hung out with my folks for a bit, then headed back to town.
After some blogging for a bit, I headed out to meet Sarah for another catch up. We met at the Library for some snacks and nibbles. We had fries with black truffle aioli, and sorbet. The sorbet was so interesting! It was lemon and sage, blueberry and lavender, and strawberry and champagne. I also had my watermelon cooler drink again. It was nice to catch up and talk. Not much had happened since last time we caught up, but it was nice to see her face to face and chat anyway.
Then I got home and Skyped for a bit with Kruti. Afterwards, we talked a bit about the Studio Ghibli celebration going on at the Embassy cinema at the moment. Rory and I quite like those movies, and we considered going to see them as we haven't actually seen any on the big screen. In the end though, we decided we'd just watch them at home, what with moving and everything.
So we ended the night watching My Neighbour Totoro which I've been meaning to watch forever. I really liked it 😀
To-Do List
Groceries
Laundry
Declutter – Throw Out, Donate, Start Moving
Sort out Insurance
Plan blog posts for upcoming week
Colouring
Reading – Finish Wizard of Oz
Skype with Kruti
Catch up with Sarah
Do some cleaning
That's it for this weekend. The countdown is still going to moving day. Just get here already!!
Angela.